International Travel Tips During the Covid-19 Pandemic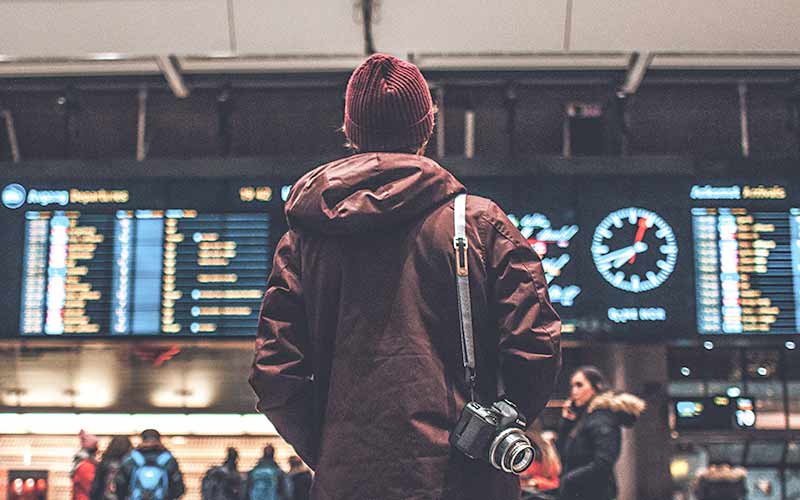 Travel is starting to feel safer compared to the last holiday season. This can be attributed to an increasing number of Americans and other people globally having been vaccinated. A good section has also received their booster shots. If you are fully vaccinated, you aren't taking much risk traveling now. However, you have to take some precautions, although it is pretty different from the other times.
Covid-19 Pandemic: International Travel Tips
According to the CDC, fully vaccinated people can travel safely within the US and internationally. However, if you aren't fully vaccinated or are going on a trip with others who aren't fully vaccinated, you must take the necessary steps to minimize the risks. This ensures your protection while safeguarding those who you are visiting. Since different nations have varying COVID-19 responses, some might be reasonably safe while others are still dealing with the pandemic. The following international travel tips might be helpful, especially during a pandemic.
1. Check Change or Cancellation Policies Before You Book the Flights
We've all heard of incidences where travelers lost thousands of dollars in 2020 because of canceled trips that didn't have travel insurance covers. So when purchasing and insurance, beware because many insurance policies don't cover claims that arise from the COVID-19. Look for this information from the insurance company's website.
You absolutely should and can pick the right airline because many carriers are offering excellent cancellation and change policies during the COVID-19 pandemic. However, the policies vary from one airline to the other. Therefore, you would be better off visiting the airline's website and checking for the COVID-19 resources page for the necessary information. If you are booking a multi-day tour or with an agency, ensure you understand the agency's policy regarding COVID-19.
2. Ensure You Get A COVID-19 Test Before Traveling
You are now preparing to head out for an international tour to another country. Although routine checklists include essential lists like passports and clothes, a COVID-19 Test is vital nowadays. You don't want to forget to schedule the test before embarking on the trip, regardless of where you're traveling abroad. This is because the entry requirements evolve constantly and might change in an instance.
You need to have a negative test issued within 72 hours before boarding to enter most countries. Hence schedule a COVID test 2 mornings before the departure date to ensure you get the test results certificate in the evening and print it out in preparation for your outbound flight. The certificate is delivered to your email. Don't forget to print out several copies of the certificate and safely keep them somewhere before you head out to the airport.
3. Don't Add Many Countries to Your Itinerary
When planning a trip abroad during the pandemic, it is better to stick to a country or two until the authorities get the virus under control. You may be tempted to add new Instagram-worthy moments and exotic locales, especially after you stay for so long at home. However, having one or two destination countries ensures you can relax on your adventure with no worries regarding additional quarantines, transits, ever-changing guidelines, and testing requirements. In addition, this accords you a chance to know a destination and embrace that art of slow tours and travels.
4. Take Time Before Choosing a Destination Country
Having narrowed your trip to a destination of two, have you researched the destinations enough? Before deciding on international travel, you should check with your state department or government agency responsible for foreign affairs for the latest information on coronavirus security and safety, entry requirements, and travel bans. As a traveler, you've got enough time to think about and make a conscious decision about your journey before embarking on it.
5. Avoid The Indoors and Other Spaces Crammed with People
There are expectations that the COVID-19 rates in the US and other nations will decline as more and more people get vaccinated, including children older than 5 years. However, some countries still have low rates of vaccination. On an international trip, there might be activities you'd like to do that it might be wise to skip during the pandemic.
Cafes, bars, theme parks having inside rides, karaoke cafes, and any other crowded indoor activity may expose you to higher risks of contracting the virus. Being vaccinated lowers your odds of becoming seriously ill or developing complications. However, there is still a chance you might contact the virus, especially with new variants cropping up in various countries.
6. Consider Yours's and Your Host's Health Situation and Vaccination Status
The important thing to ponder is the risks you expose yourself to by traveling. Individualize everything about the pandemic. Ensure that you view everything about COVID-19 from your perspective. What is your vaccination status? Do you expose yourself to a high risk of COVID-19 consequences because of your health conditions or even age? What about the people you are visiting, your hosts? Are they vulnerable to the virus because of their compromised immune system? Even after vaccination, some people remain vulnerable to the effects of Coronavirus because of the state of their immune system. Ensure you consider them. Fighting this virus is a collective responsibility. In such cases, going to a crowded hotel or gathering around a busy airport might place other vacationers at risk. If you must, drive on an isolated vacation.
7. Asses The Rates Of COVID-19 In Your Destination Country
Another important tip is to consider the infection rates in the country you plan to visit. If the destination country has a high virus infection rate, your chances of contracting the virus increase drastically, even when vaccinated.
Follow the news from the destination country and check their health department updates on COVID-19 rates of infection to determine whether visiting the country is worth the risk. Another resource for valuable information is the State Department's website. This will give you the virus rates and any entry restrictions. Of course, you don't want to travel to a country with high infection rates.
Conclusion
The pandemic has disrupted many things, key among them being international travels. This is particularly so because of the many authorities or regimes involved. Therefore, if you plan an international trip during the pandemic, you need to consider several things, including the entry restrictions and COVID-19 infection rates. Use the various sources of information to arm yourself before you travel to another country for vacation, business, or even education. The tips above should act as a pointer.