All-Black Outfit Ideas for Men

PHOTO CREDIT: @aligordon89
We know looking cool is not an easy task, especially when you have to invest a dozen clothes and accessories for different seasons or occasions. Other than that, you still need to learn the skill of layering outfits, from picking to matching, all needs times and sense of fashion.
But fashion doesn't need various colors to look cool, even a monotone outfit could also make you stand out from the crowds. The recipe is just wearing an ALL BLACK OUTFIT (monochrome).
Some people may find it too monotonous for wearing monochrome outfits, but look at every major fashion blogger or influencer we shared, they are stunning with just black outfits. No doubt this is the easiest and fastest way to look cool.
There are many types of monochrome outfits, for example, all white, all black, all gray, black and white, or black and gray. But today we only want to introduce you the ALL BLACK OUTFITS.
Scroll down below to check out all black outfit inspirations for men.
Black tee shirt with black casual pants collection.
Nothing will go wrong with the classic combination of t-shirt/shirt and casual pants. To further accentuate your style, accessorize strategically with sunglasses, rings, bracelets, necklaces, and wristwatches. For watches, Nordgreen carries some of the best mens watches under $500 — if you're shopping for good combination of luxury and value be sure to check out this amazing Nordic brand.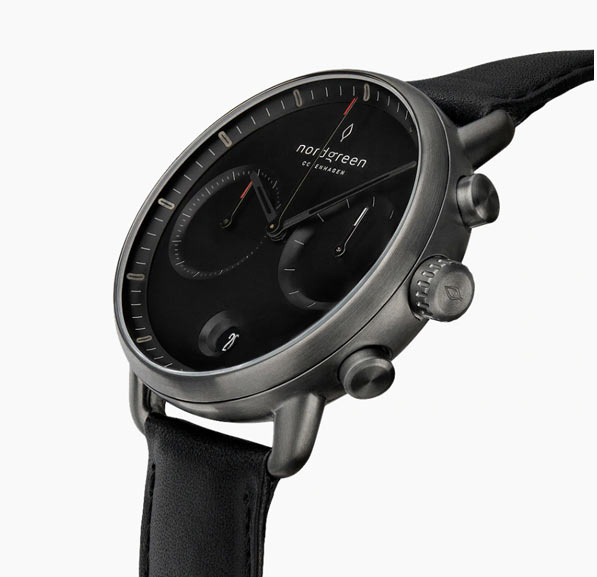 Photo: Nordgreen Philosopher black dial face on black leather strap — perfect combination for an all-black outfit.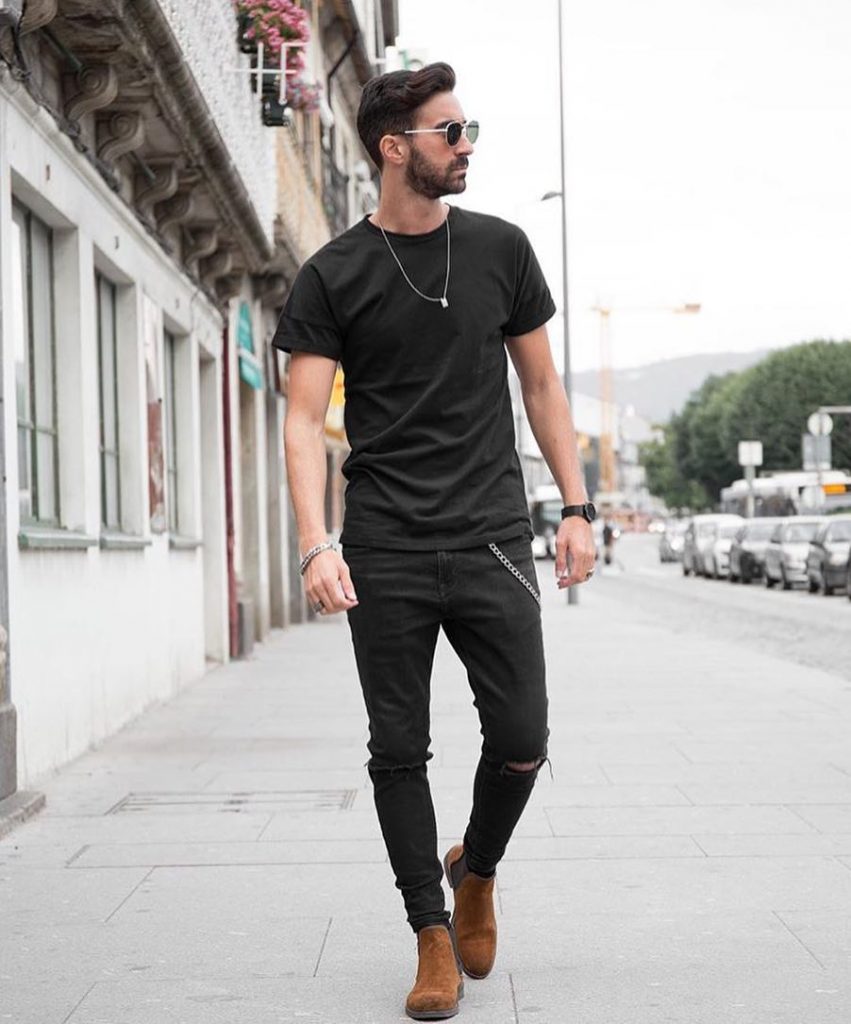 Black shirt with black dress pants or jeans collection.
White shirt + black dress pants are famous but black shirt + black dress pants/jeans are the coolest.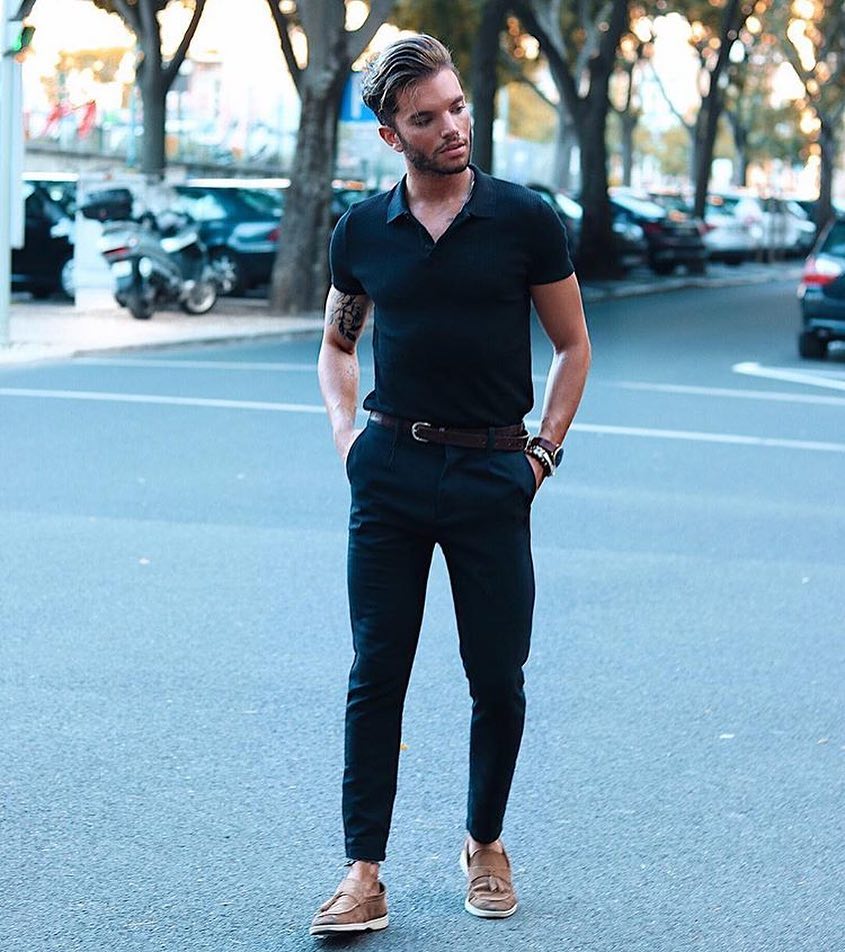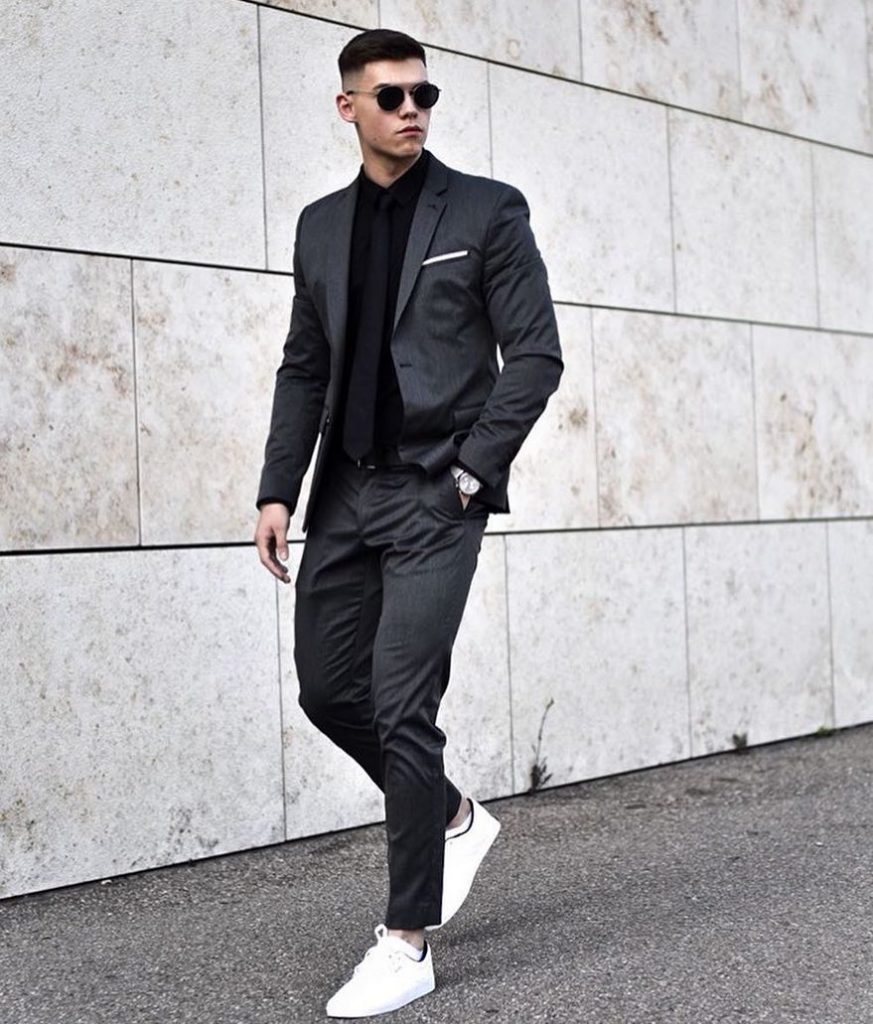 Black suits with black shirt or tee shirt collection.
If you follow the guidelines of wearing a suit, many businessmen would advise you NOT to wear a shirt same color as the suit. But here? Everything is about creativity and fashion is borderless.
Black leather biker jacket with black tee shirt collection.
Leather jacket has the shining surface that would help the black outfits stand out and making the layering not so boring or dull.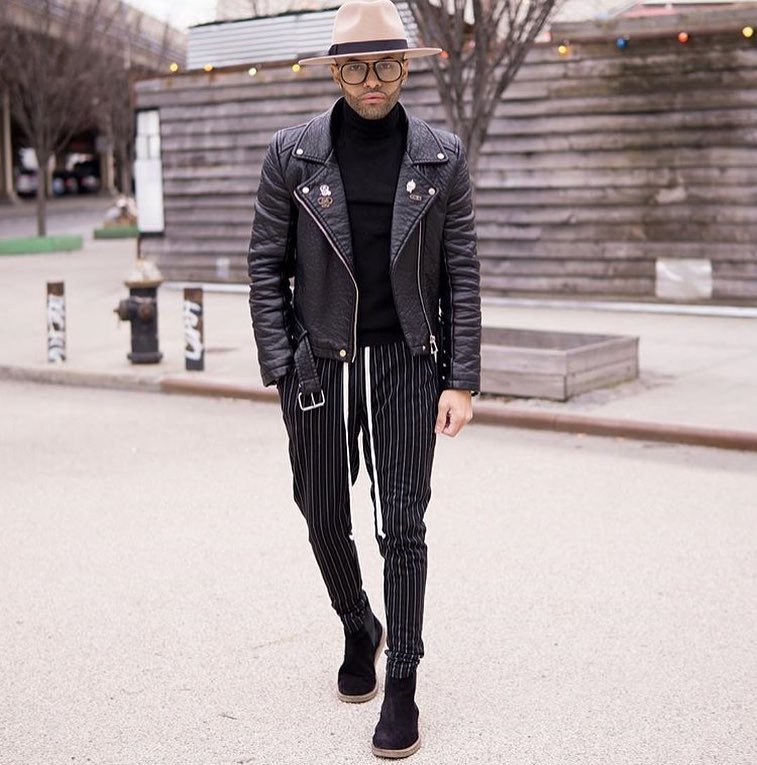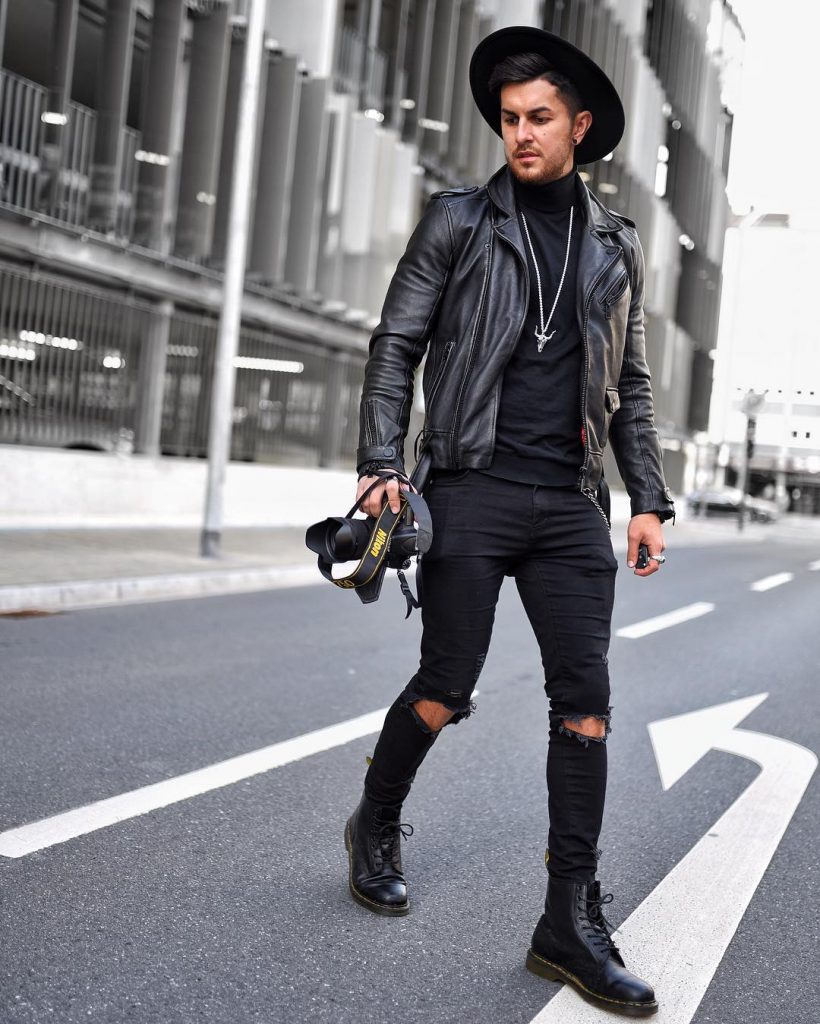 Black jacket with black tee shirt collection.
Overcoat, sport jacket, blazer are the best choices to match with all black outfits. Pick one with a light black to make the layering more interesting.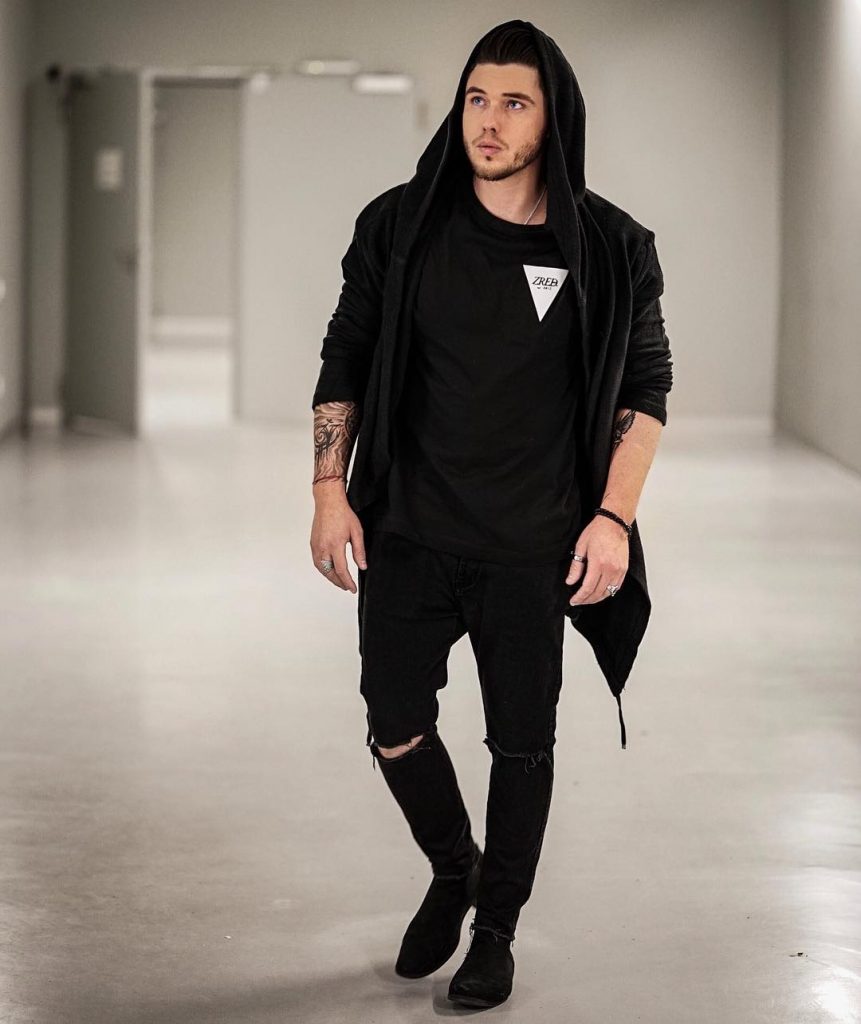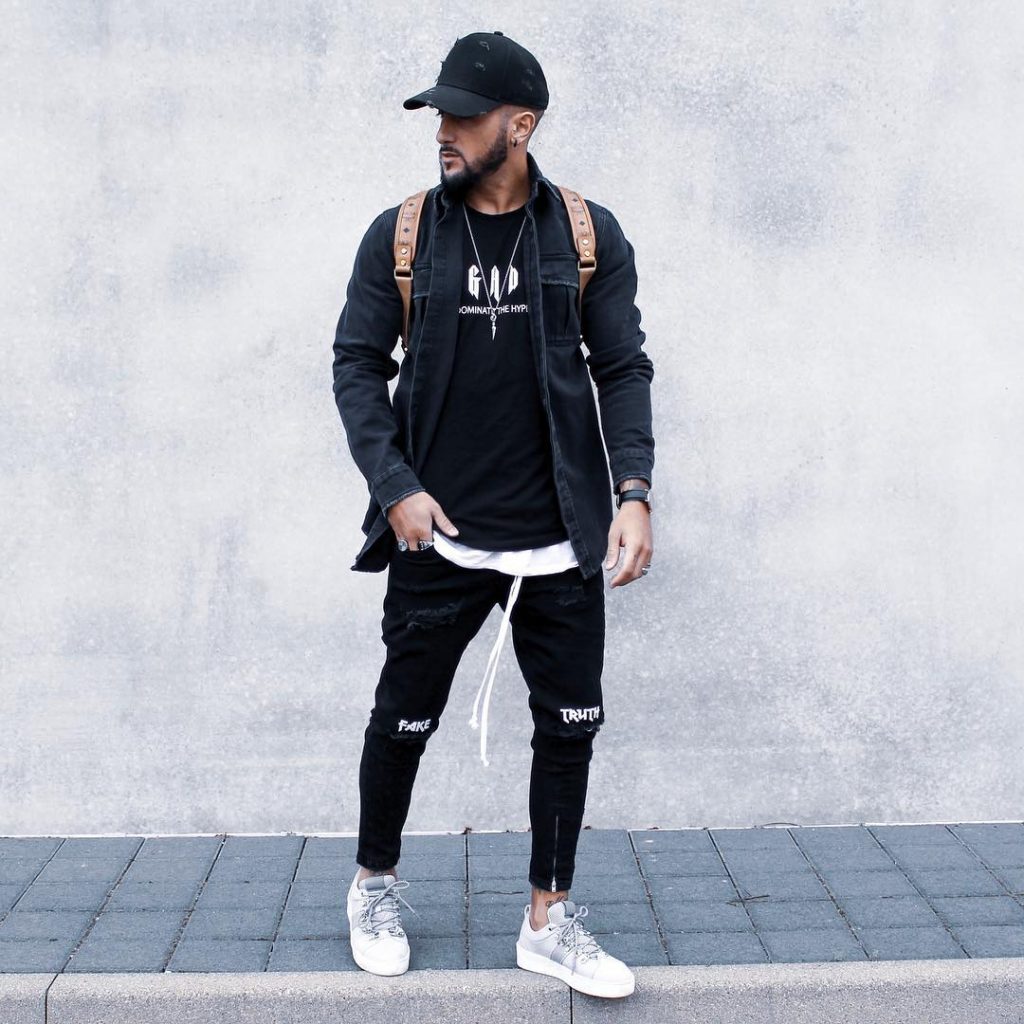 All black gym outfits collection.
Don't you think wearing all black outfits in the gym room is very cool? I love wearing all black gym outfits all the times inside the gym room. How about you?