30 Best Fall Hairstyles For Men that Guys Should Try
PHOTO CREDIT: @pinterest
When a new season is coming, we always have a question in mind whether we want to have a new hairstyle or still maintain the previous haircut with just minor changes. One thing for sure is you don't have to ask for an extreme haircut to look cool. A simple range of products can create many fresh looks while still making you look stylish on this fall.
Fall Hairstyles for Men
But wait, what are the best hairstyles for this fall? To be honest here, we've followed several famous blogs like TheIdleMan, SlikHaar, MenHairStyleTrends and etc. before we create this article, it seems like there is no complete guideline or clear trends for fall hairstyle.
Most hairstyles are continuing from last year's trends such as the classic fade haircut. Another hairstyle which is gaining some attention this year is the textured crop. This hairstyle allows you to wear it in all kinds of hair length, with or without bangs, and textured or messy.
Read also: Fall Wedding Outfits for Male Guests
If the modern fade haircut isn't your thing, you can go for a classic taper haircut. This scissor-cut style is a stylish look that can be worn on short to medium length hair. For longer hair, choose hairstyles with layers and natural flow. A natural straight or wavy hairstyle works best for long hair which gives more texture than a short hair.
The Complete Men's Fall Hairstyles + Haircuts Guides
Buzz Cut Taper Fade
French Crop High Bald Fade
Short Quiff Fade
Messy Quiff + Low Taper Fade
High Quiff + Low Skin Taper Fade
Bald Fade + French Crop
Low Bald Fade Quiff
Taper + Quiff
High Volume Quiff + Taper Cut
Taper Comb Over with Hard Part
Comb Over Side Part with Sharp Fade
Short Spiky + Sharp Fade
Spiky Quiff
Messy Textured Spiky Cut
High Skin Fade Pompadour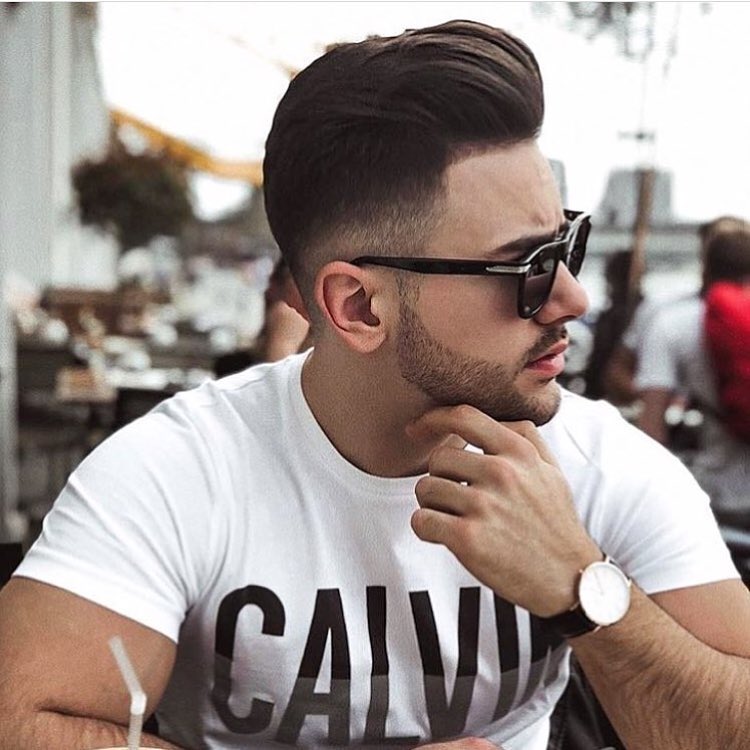 Low Skin Taper Fade + Pompadour
Mid Skin Taper Fade Pompadour
Side Part Pompadour + Taper Cut
Taper Cut + Pompadour
Long Quiff + Taper Fade
Taper + Long Quiff
Side Part with Long Hair on Top
Tight Skin Fade with Longer Separated Pompadour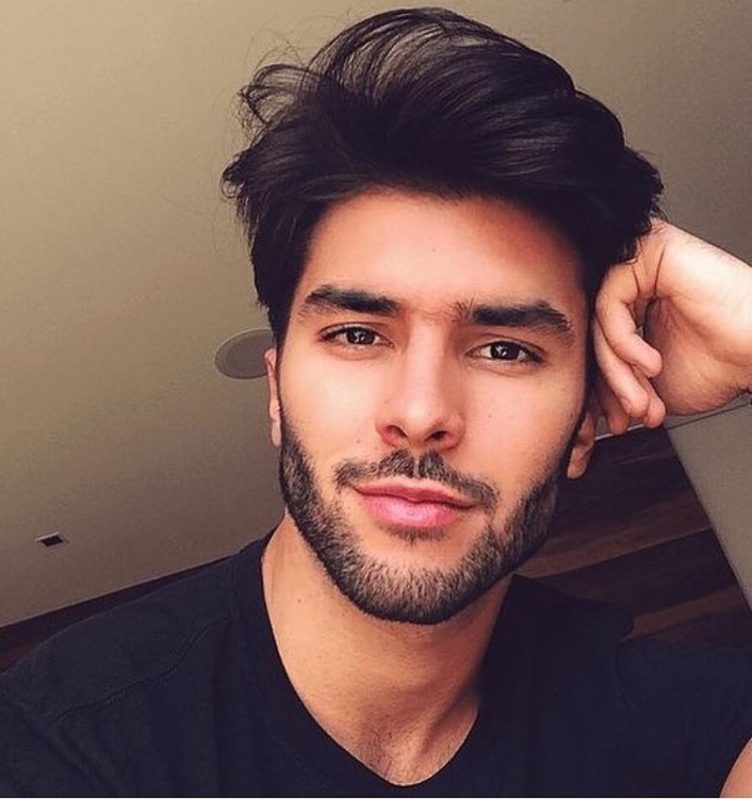 Long Quiff Cut
Messy Fringe + Bald Fade Undercut
High Fade with Curly Hair
High Fade with Long Wavy Hair
Long Fringe + Messy Top and Beard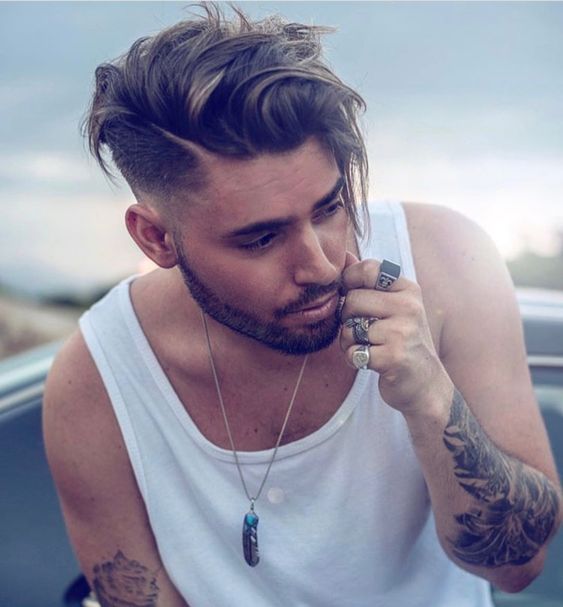 Long Fringe + Mid Skin Fade