38 Ways To Wear A Denim Jacket In Fall

PHOTO CREDIT: @justusf_hansen
A jeans jacket, or often called a denim jacket has been transitioned from the early 19th-century workwear to a great piece of jacket for layering. If you've been struggling with how to style with a denim jacket, this simple and quick style guideline is what you need.
How to Wear A Denim Jacket
We know the leather jacket is timeless if we take good care of it. So does is the denim jacket, but the best part is there are fewer steps in taking care of a denim jacket compared to a leather jacket. Also, denim needs less maintenance.
TheIdleMan said, "if you invest a nice quality of denim jacket, it is more likely that you will get bored of wearing it before it needs throwing away". Of course, it is just a metaphor, we definitely don't want to see you pollute the environment when the jacket is still wearable.
If a denim jacket was called 'the best layering jacket', there is no reason that it only has one or two pairing styles. There are 4 factors that affect how you are going to look cool with a denim jacket.
The Cutting
Not all denim jackets come with the same size and style, the most important is to understand what kind of outfits that are going to wear underneath the jacket. If it is going to be paired with a t-shirt, a slightly fit denim jacket is the best option. Make sure the denim jackets fit snugly to your shoulders which is almost like a shirt, and the hem should sit around the waist. If it is going to be paired with a hoodie jacket, baggier denim jackets are a great option for creating a more relaxed ensemble.
The Contrast
You can enhance your look when you style a denim jacket with a pair of contrasting pants or a t-shirt. The best combo that we always see is the combination of white tee + denim jacket + dark blue or black jeans.
The Color
If you want to play safe, pick the classic light blue color for your new denim jacket. Gray denim jackets are another great option, as we often find ourselves wearing the same type of jeans repeatedly and it can get quite boring and monotonous.
Accessories
Most often we don't pay much attention to accessories, but often it can add more style to your look. For example, you can wear a beanie hat with denim jacket during the fall or winter, put a scarf underneath the jacket or wear a shirt and tie with the denim jacket. To add an additional textural element, you can wear a nice pair of suede or brown leather Chelsea boots. Other accessory ideas include smart wearables and jewelry.
Denim Jacket Outfit Ideas for Men
Slide left now to see the denim jacket collection we've curated for you.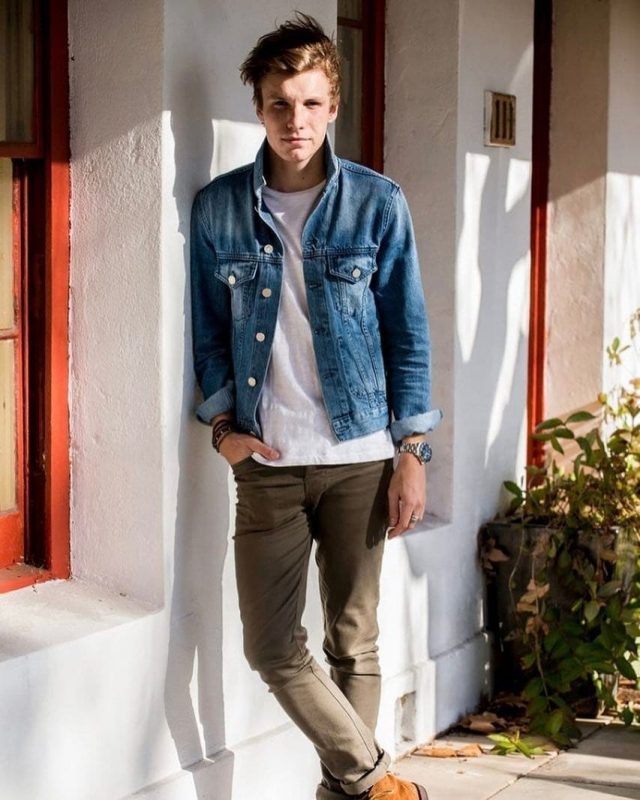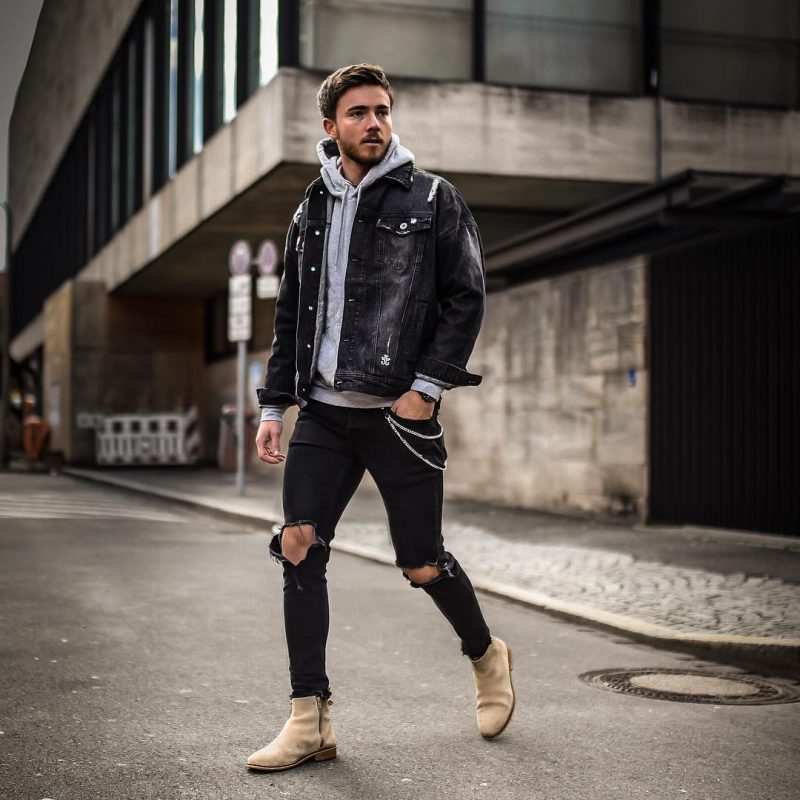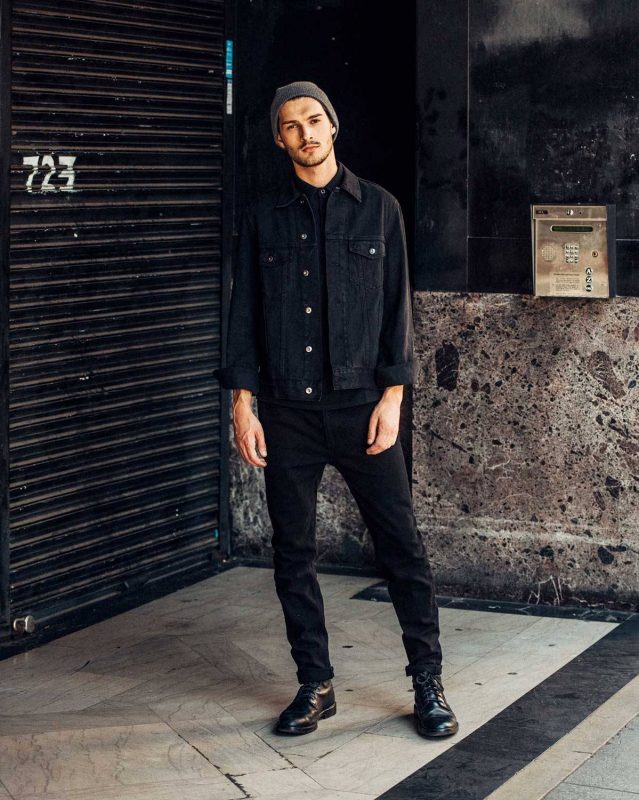 If you like this article, help us to spread the word by sharing this image to your Pinterest or click the Social Media icons on the above to start sharing.