5 Must-See Style Tips for Short & Hefty Men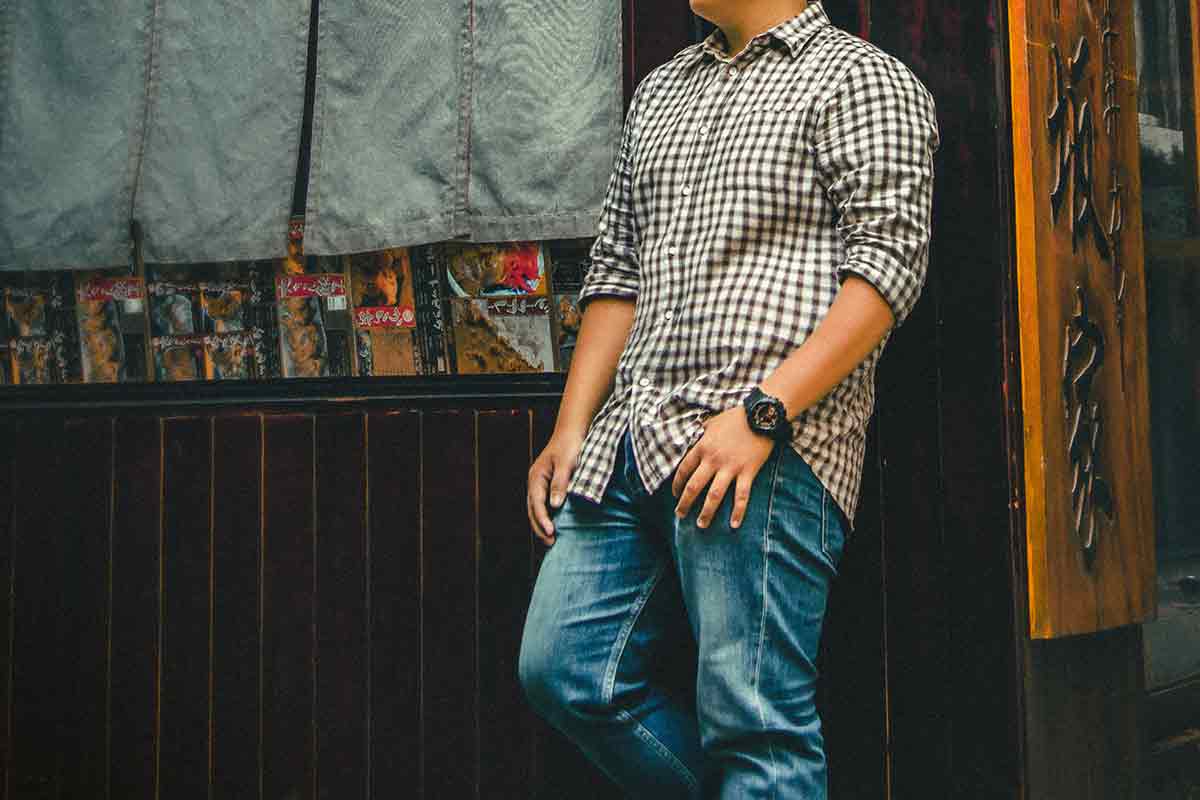 Stylish Short & Fat Men
If you're short and stocky at the same time, dressing stylishly can be a bit of a daunting task. The thing is,  gentlemen of this body build have to face a very unique list of challenges when it comes to dressing fashionably.
Think about it for a moment – far too often, you can find short, chubby men wearing pants that are much too long, sleeves that bunch up at the wrists, suit jackets that nearly touch the knees, and shirts that are much too long to wear unless they're being tucked in. Also, check out these tips for chubby men in general.
More often than not, the reason why short, hefty fellas tend to wear overly baggy clothing is that many clothing brands don't accommodate for their build, making dressing well especially hard if you fall into this group. This results in many men buying clothes from the big and tall section which, of course, is a recipe for style disaster. Why? Because clothes that don't fit (too big or too small) is the #1 cause of making you look like a mess.
Related: 12 Grooming Tips for Men
To get around the troubles of an unfair clothing marketplace, larger short men need to take extra steps of precaution in order to keep their style up to par with the best of us. That's where we come in.
If you're looking for some actionable ideas to improve your fashion game, look no further. Let's take a look at five simple yet effective style tips for short and fat men. You'll be surprised by how easy it can be.
Style Tips for Short & Hefty Men
Style Tip 1: Don't Wear Baggy Clothing
Oftentimes, short and stocky men will opt for baggier clothing in hopes that it will cover up or hide their size. The truth is, however, that this has the exact opposite effect – it makes you look bigger and shorter than you really are. Instead, shop for clothing that is true to size, meaning that it is comfortable but also not very baggy or "airy". When your clothes, well, actually fit you, you'll look much more slim and elegant to passersby.
Style Tip 2: Opt for Shorter Clothing
Chances are that if you're reading this, you're one of the short and stocky fellas. If this is the case, you probably suffer from a case of your clothes always being too long. The thing is when you buy clothes right off the rack, they are not tailored to your height.
In order to have clothing that fits your height as well as your size, you'll need to get them custom-tailored to your body. By taking your clothing to a seamstress, they'll be able to hem up your apparel so that your sleeves aren't too long, your pants don't drag, and your shirt sits right at your waist.
If you need a guide as to how your clothing should fit, a general rule of thumb is to look at photos of models wearing gear for a specific brand. More often than not, you'll find that the model is wearing a top that ends right below the belt loop and pants that stop right at the ankle area.
Style Tip 3: Wear Darker and Block Colors
In the realm of fashion, it's a well-known fact that wearing darker and block colors (as in color-blocking) has the positive effect of streamlining your body, making you look slimmer in appearance (without hitting the gym!). Colors like dark blue and black are always great choices. Another great option for a slimming effect is to wear block colors, which basically means to wear separate blocks of colors with each other. For example, opting for a lighter top and darker bottoms bring more emphasis to the torso, making your legs look longer and slimmer.
Related: 50 Black-On-Black Outfit Ideas for Men
Style Tip 4: Horizontal Lines Make You Look Fat
Following the trend of visual "tricks", another thing to note is that you should avoid horizontal lines in your clothing at all costs. Horizontal lines lead the eye to the widest parts of your body – usually the hips and stomach region – thus causing you to look wider and shorter than you really are. Vertical lines, on the other hand, draw the eye upward and downward which causes a slimming effect and makes you look taller.
Style Tip 5: Buy Clothes from Specialty Shops + Brands
If all else fails and you're left throwing in the fashion towel, you're in luck. There are several apparel companies out there that actually cater to short & fat men specifically, such as yourself. These clothing brands and stores offer exactly what you'd expect: clothing that is shorter and wider, not overly baggy, and fitted to these gentlemen's specific needs. Most of these brands and shops are available online as well (such as Peter Manning), so finding and buying the clothing isn't that hard of a task. It certainly beats walking around with parachute pants and a shirt that could also pass as a dress.
More Style Guides
Style Guide for Short, Chubby Men [This Article]
5 Winter Skin Care Tips for Men
10 Pre-Date Grooming Tips for Men